Welcome!
I'm a Visiting Assistant Professor of International Relations at Boston University's Pardee School of Global Studies and a Visiting Scholar with Harvard University's Weatherhead Scholars Program. I'm also an Affiliate Faculty at BU's Global Development Policy Center and a Fellow at the NYU Center on International Cooperation (CIC) in New York.
I specialize in the fields of international security and international organizations. Specifically, my research examines local and global institutions' role in promoting security, effective government, and economic development, with a focus on fragile and conflict-affected states. My first book, The Power of Dependence: NATO-UN Cooperation in Crisis Management (Oxford University Press, 2015), explores the dynamic, often dysfunctional relationship between NATO and the UN in major post-Cold War conflicts.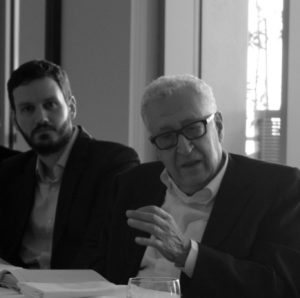 I'm currently working on my second book, which explores the enduring success of "islands of stability" in fragile states. In addition, I'm pursuing projects on donor strategies in conflict and disaster-prone areas, and the effect of fatalities on countries' troop deployments to UN peacekeeping operations.
My research combines rigorous research design with original data to answer questions that are crucial for both theory and international policy. I employ novel datasets, field research and qualitative interviews in countries which are crucial for international security, including Afghanistan, Iraq and Somalia.
Previously, I have been an Assistant Professor of Practice at New York University in Abu Dhabi as well as a visiting scholar at Stanford University's Department of Political Science, the World Bank's Global Center on Conflict, Security, and Development in Kenya, and the WZB Berlin Social Science Center in Germany. I also completed fellowships at Johns Hopkins University's School of Advanced International Studies (SAIS), the Peace Research Institute Oslo (PRIO), and the Stiftung Wissenschaft und Politik (SWP). I hold a Ph.D. in Political Science from the Freie Universität Berlin.