Islands of Stability in Fragile States
Fragile states pose an enduring challenge to international security and development. As their central governments lack the capacity to administer their territories effectively, they deprive their populations of socio-economic opportunities, provide fertile ground for extremist groups, and are unable to contain global risks such as infectious diseases.
Yet even in the weakest, most war-torn countries such as Iraq, Somalia, and Syria remarkably peaceful regions exist. This project investigates under what conditions such "islands of stability" emerge—political entities with comparatively high levels of security and public service provision in generally fragile states. I answer this question in a series of articles and a book manuscript titled, Islands of Stability: Subnational Security and Development in Fragile States.
I argue that the emergence of regions with comparatively high levels of security depends on the presence of locally bounded rulers. Such rulers hail from a dominant local group that is a minority at the national level. This bounds these leaders' political ambitions within a given province or region. Due to their limited upward mobility, they govern with a long time horizon and can guarantee protection to their population in return for information and support for the regional government. Examples include Somaliland's predominantly Isaaq presidents in a country dominated by the Darod and Hawiye clans; Kurdish leaders in Arab-majority Iraq; and Balkh's Tajik governors in Pushtun-majority Afghanistan prior to the Taliban's 2021 return to power.
To systematically test this theory, I leverage a combination of field research and in-depth interviews with local elites in Somalia, Iraq, and Afghanistan; paired comparisons of regions in these countries; and an extensive, original dataset on governors that informs a "difference-in-differences" (DID) estimation to causally identify the effect of bounded rulers. The evidence confirms the theory: during the tenures of bounded rulers, regions experience significantly less violent conflict. The DID analysis further shows that an unexpected increase in the political upward mobility of governors negatively affects local security. The findings suggest that the careful promotion of regional solutions to insecurity and conflict provides an avenue for more successful international engagement with fragile states.
I thank the Weatherhead Center for International Affairs at Harvard University and New York University Abu Dhabi for their generous support of the project.
Related Publications
How Missing Data Can Make the Global Fragility Strategy Work, Analysis, United States Institute of Peace, May 20, 2021 (with Calin Trenkov-Wermuth).
Is the Pandemic Decreasing State Capacity? Epicenter, Harvard University, Weatherhead Center for International Affairs, May 20, 2021 (with Alexandra Norris).
Afghans Don't Need U.S. Troops. They Need Islands of Stability, Foreign Policy, April 20, 2021 (with Taylor Whitsell).
Measuring State Fragility: A New Approach to Identifying and Strengthening Vulnerable Countries, Epicenter, Harvard University, Weatherhead Center for International Affairs, October 2, 2020.
As the U.S. Gets More Involved in Somalia, Beware These Three Fallacies, Washington Post, July 18, 2017 (with Maximilian M. Meduna and Teresa Krug).
A Better Approach to Statebuilding: Lessons From "Islands of Stability. Foreign Affairs, January 2017.
Working Papers
Bounded Rule and Regional Stability in Fragile States (with Kevin Troy).
Research Assistants
Alexandra Norris (Harvard University)
Taylor Whitsell (Harvard University)
News
---

On April 14, 2021 (1:20 to 2:50pm EDT), Kevin Troy and I will present our paper "Islands of Stability: Explaining Subnational Security in Fragile States" at the MPSA's Annual Conference. We're looking forward to comments from two outstanding discussants, Jason Lyall (Dartmouth) and Jonathan Renshon (Wisconsin-Madison).

On September 29, I presented my "Islands of Stability" project to the terrific ESOC group at Princeton University. Thanks to Jake Shapiro for the kind invitation.

I had the honor to present the project on the panel "Conflict, Cooperation and Statebuilding in Fragile Countries" at the first virtual Annual Meeting of the American Political Science Association in September 2020. The panel was chaired by Jim Fearon (Stanford University); Leo Arriola (UC Berkeley) served as discussant. It also included terrific presentations by Dorothy Kronick (University of Pennsylvania) on "policing police" and by Austin Wright (University of Chicago) on "security transitions". Thanks to everyone!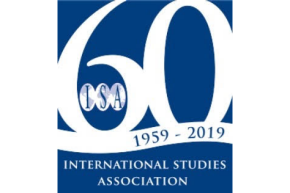 I organized the panel "Beating the Odds: Local Peacebuilding in Conflict-Affected Countries" for the 60th ISA Annual Convention in Toronto, Canada from March 27th-30th, 2019.
I presented the latest findings from the project, alongside with Séverine Autesserre, Roger Mac Ginty, and Megan Stewart. Dipali Mukhopadhyay chaired the panel and Roland Paris was an excellent discussant.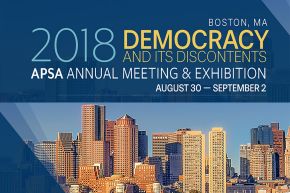 I was able to convene an outstanding panel for the 114th Annual Meeting of the American Political Science Association in Boston on August 31, 2018, where I presented findings from the islands of stability project.
I was joined by Jay Lyall (Yale) and Jake Shapiro (Princeton). Ken Schultz (Stanford) chaired the panel and Saad Gulzar (Stanford) served as our discussant.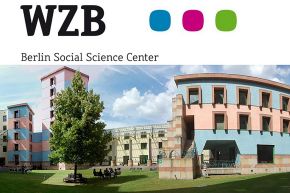 On July 17, 2018, I gave a presentation on "Islands of Stability in Fragile States: Evidence from Afghanistan, Iraq and Somalia" at the WZB Berlin Social Science Center. Many thanks to all participants for their great feedback!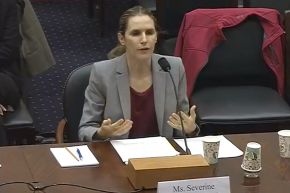 Séverine Autesserre cited findings from the "Islands of Stability" project at a US Congressional hearing:
"Extensive scholarly and policy research proves that bottom-up peace approaches have increased peacebuilding effectiveness in various conflict zones. They have even contributed to prosperity and stability (including strong state institutions) in parts of Somalia, Afghanistan, and Iraq."
Field Research
Photography by Maximilian M. Meduna © meduna.co (Somaliland and Kurdistan) and Haseebullah Bakhtary (Balkh Province)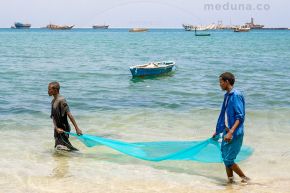 ---